Origo 300 H
Origo 300 H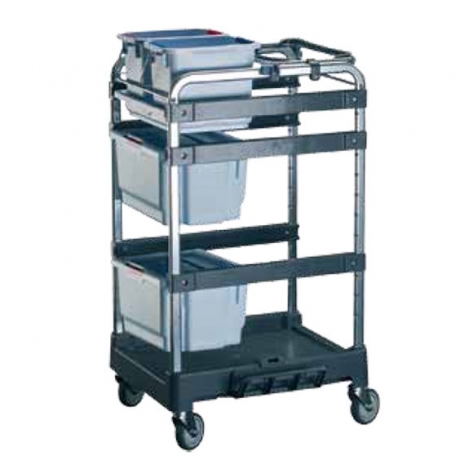 Article:121582
Appointment:For the floor, walls and Windows
Material:Plastic
Sizes:54 cm * 58 cm * 100 cm
Type of cleaning:Integrated
Comprehensive truck adapted to the system SWEP high-AIDS.
Compact, quiet, reliable, ergonomic. Easy to use and equipped with all necessary components for efficient operation.

Package included:
the
the
wheel base of impact-resistant plastic (wheels of 100 mm.),
1 tray
the
2 bucket with volume of 6L (with red and blue clips),
the
2 containers to mops with caps (with clips color coding)
the
4 adjustable height rails,
the
holder plastic trash bags (70 l.) and 2 hooks for accessories

one stand for MOP holders and 2 locking handles.
features of textile trash bag with side zipper for withdrawal of the dirty bits and debris caps for tote bags, as well as the increase in the number of containers. Size: length 54 cm, width 58 cm, height 100 cm
Cart weight: 16 lbs.