Cleaning textile coatings
Cleaning textile coatings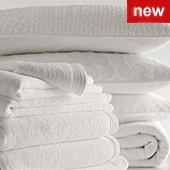 Article:143460
Appointment:For cleaning textile coatings
Material:Chemistry
The range of Arnie, there are tools for cleaning textile surfaces from the manufacturer of world renown DR. SHCNELL!

All products DR. SHCNELL meets the highest standards of quality, especially in the field of environmental safety, health safety, compatibility with different kinds of materials and is highly efficient and economical. All products under the brand Dr. SCHNELL, manufactured in Germany in accordance with the requirements of DINENISO 9001:2008.

Funds from the line of products designed especially for cleaning of textile surfaces, have bactericidal, mycobactericidal, protivogribkova, antiviral effect and effectively disinfects and whitens, gently acting on the fiber on the basis of active oxygen.

For the acquisition of products and more detailed information, contact sales by phone +7(495)565-33-68 or fill in the form on the website.