Superpad rectangular
Superpad rectangular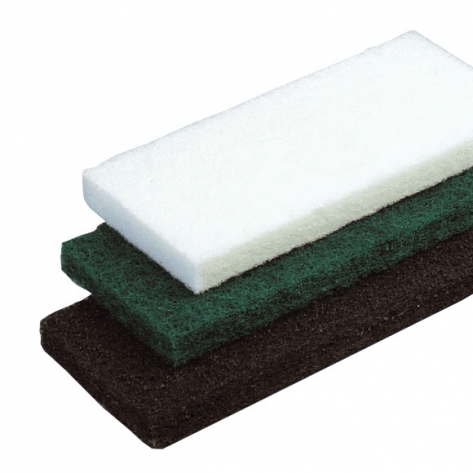 Article:108900, 100811, 108908
Appointment:For manual attritioning stubborn dirt
Sizes:15 x 23cm and 12x26 cm
Type of cleaning:Wet chemistry
To maintain the condition of the floor at the highest level doesn't always require a floor cleaner. Vileda Professional offers a range of pads for manual attritioning complex contamination.
Standard rectangular superpage for use in holders Badboy or Podmaster 15 x 23cm and 12x26 cm
Available in three colours, differing in hardness
the White – gently removes impurities without damaging the surface.
the Green & black is designed for aggressive cleaning of heavily contaminated surfaces.
The abrasive is uniform in hardness throughout its thickness.